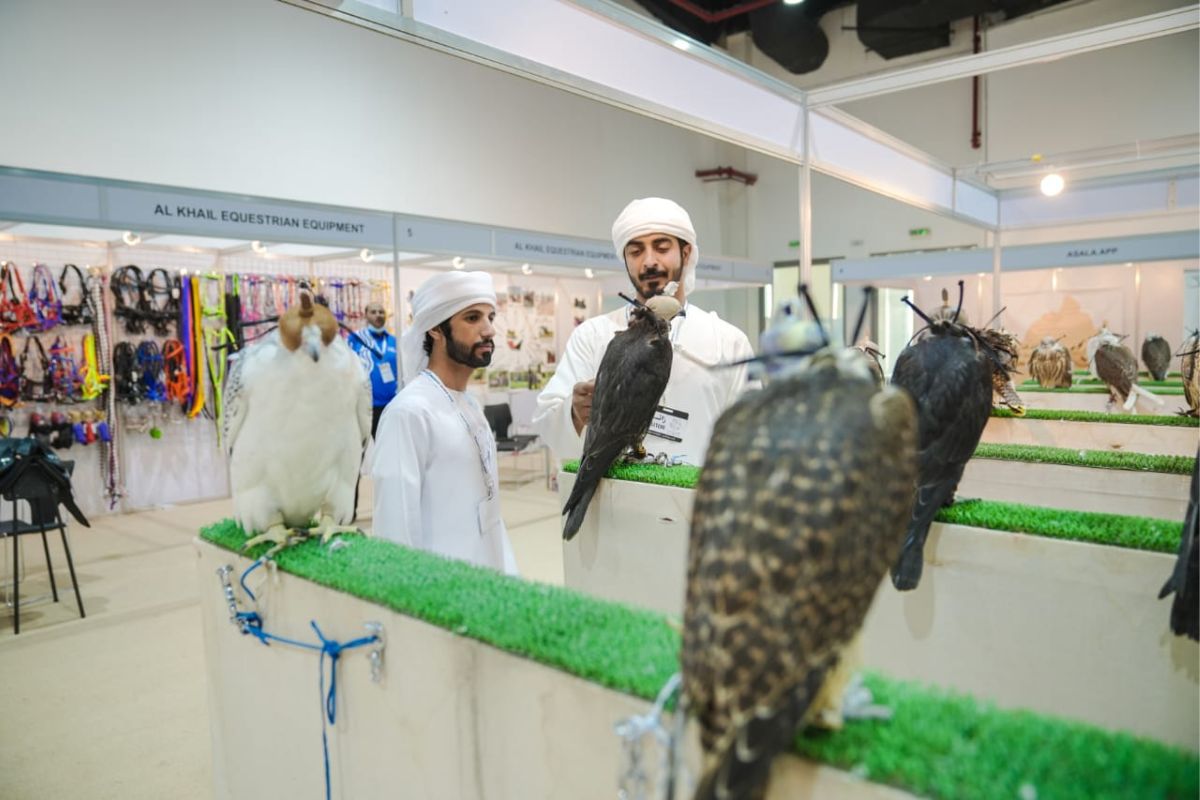 The event will feature brands specialising in horse, camel, and falconry supplies
The second edition of Al Asayl Exhibition 2023 is set to kick off on 28 September promising an unforgettable experience for enthusiasts of horse, camel, and falconry sports.
Organised by Expo Centre Sharjah with strong support from the Sharjah Chamber of Commerce and Industry (SCCI), the event will run until 1 October at Expo Al Dhaid.
This year's edition is expected to be bigger and better, with more participants taking part including renowned companies and brands specialising in horse, camel, and falconry supplies. Moreover, the event is expected to draw clubs and government associations deeply immersed in the world of equestrian sports and falconry.
Despite being in its early years, the annual event has rapidly established itself as a benchmark in the Emirate of Sharjah, captivating both amateur and seasoned enthusiasts of hunting and equestrian sports.
The four-day gathering, celebrated for its unique offerings, will attract a diverse audience comprising horse and camel owners, breeders, falcon aficionados, and expert veterinarians, alongside a host of clubs devoted to horse, camel, and falconry activities.
Al Asayl 2023 offers a comprehensive showcase of the latest in horse and camel care products, cutting-edge breeding techniques, essential stable equipment, and state-of-the-art animal transport vehicles. Additionally, attendees will be treated to a captivating display of the finest falcon species, along with insights into the art and principles of falconry.
For his part, HE Saif Mohammed Al Midfa, CEO of Expo Centre Sharjah, stressed that this year's event will witness impressive participation by owners and breeders of horses, camels, and falcons, who will join forces with key companies and renowned brands in the industry.
This collective participation underscores the event's increasing significance, providing exhibitors with a valuable platform to engage in fruitful exchanges of knowledge and experiences. Participants will have the opportunity to showcase their products to a vast audience of visitors and enthusiasts while also educating them about the intricacies of equestrian arts, falconry, and advanced breeding techniques.
Date
28 September – 3 October
Location
Expo Al Dhaid, Sharjah
Al Asayl Exhibition will be open daily from 11 am to 10 pm and on Fridays, it will welcome visitors from 3 pm to 11 pm. For further information about the event you can visit www.alasayl.ae
For further information about events in Sharjah, visit Yalla Dubai
Image source Al Sayl