An intoxicating blend of Islamic and old Communist traits, according to travel writer David Dunn 
If antique souvenirs are your holiday wallet weakness it may well be best to skip ahead a few lines. And if your bartering skills aren't as sharp as they once were, you should probably dodge the tempting wares offered around Uzbekistan's treasured cultural addresses.
Rich with Silk Route heritage and epic landmarks, this former Soviet Union nation is abundant with vintage pots, elaborate ceramics, hand-crafted brassware and exotic instruments – countless souvenirs to swiftly relieve you of a million Uzbek Som.
Then again, with US$1 buying about 11,300 units of local currency, you'll feel cash rich while touring this fascinating Central Asian country.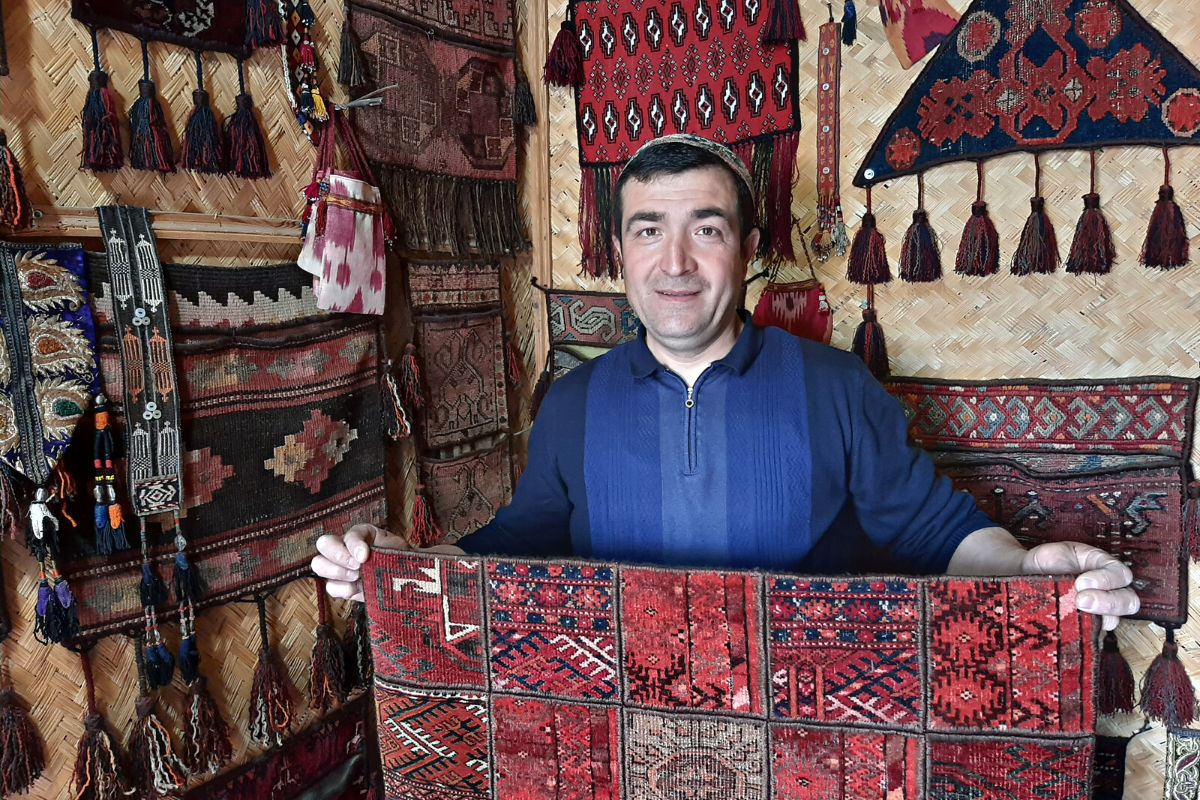 An intoxicating blend of Islamic and old Communist traits, from architecture to language, ancient heritage to modern aspirations, its merchants also know how to grab visitor attention.
While there's mostly measured pressure to buy, some traders in beautiful Bukhara are as insistent as they are aspirational with their opening prices.
Known for blending old carpet segments into attractive hangings, textile artisan Djamol Temirov also makes a living re-homing vintage jugs.
Provenance can be hazy, so photograph your purchase in situ in case of airport security questions.
Bukhara is like an open museum with numerous well-preserved mosques, madrassas and bazaars, dating from the ninth to the 17th centuries, all easily reached from numerous well-priced small hotels.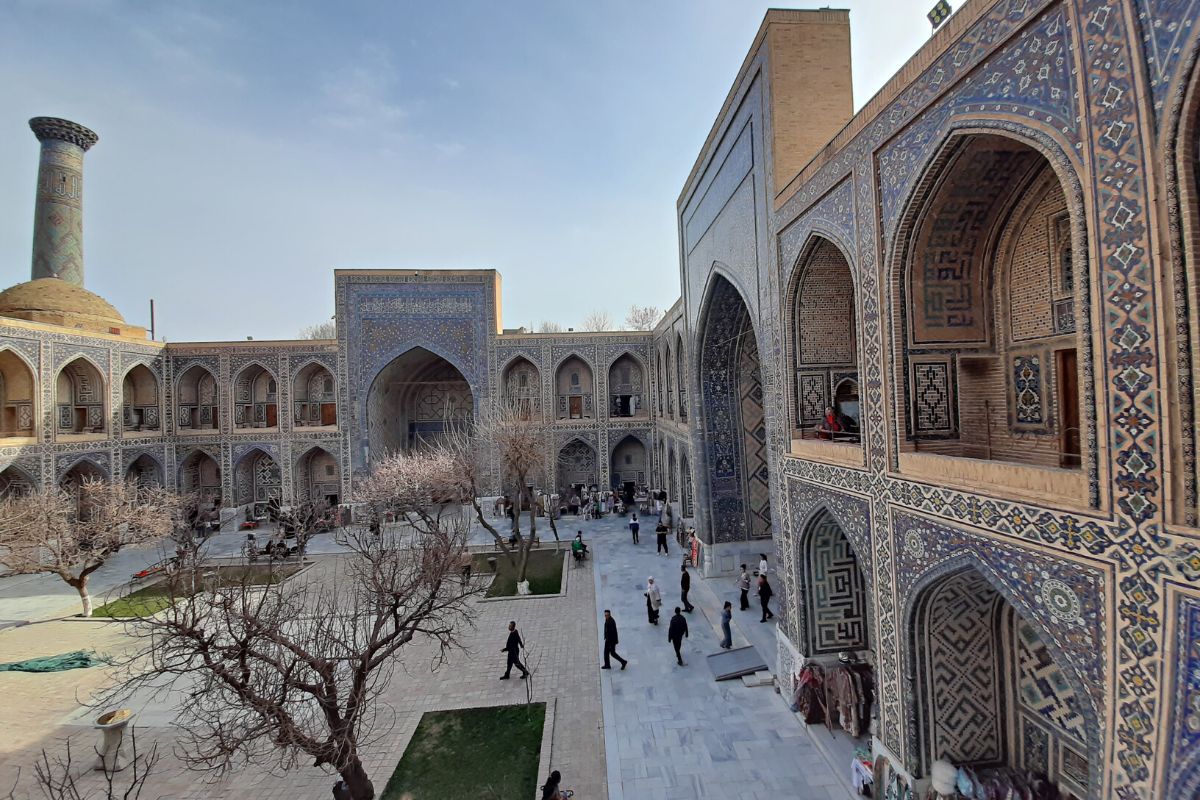 Even with the likes of stunning Abdulaziz Khan Madrassah and Kalon Minaret, however, Bukhara lives in the shadow of better-known Samarkand, two hours away via an efficient train network.
For example, Uzbekistan's second city is home to magnificent Bibi-Khanym Mosque; rated by medieval historians among Islam's most architecturally significant, the 15th century structure was extensively restored during Uzbekistan's Soviet era.
Then Bibi-Khanym has tough competition from magnificent near neighbour and UNESCO World Heritage site, Registan Square.
The headline act among Samarkand's architectural treasures upholds its heart of the city role…bustling with visitors now as it surely did serving as the venue for royal proclamations.
Madrasahs that housed Islamic schools frame three sides, recalling the influence of the Timurid Empire that once ruled much of Central Asia.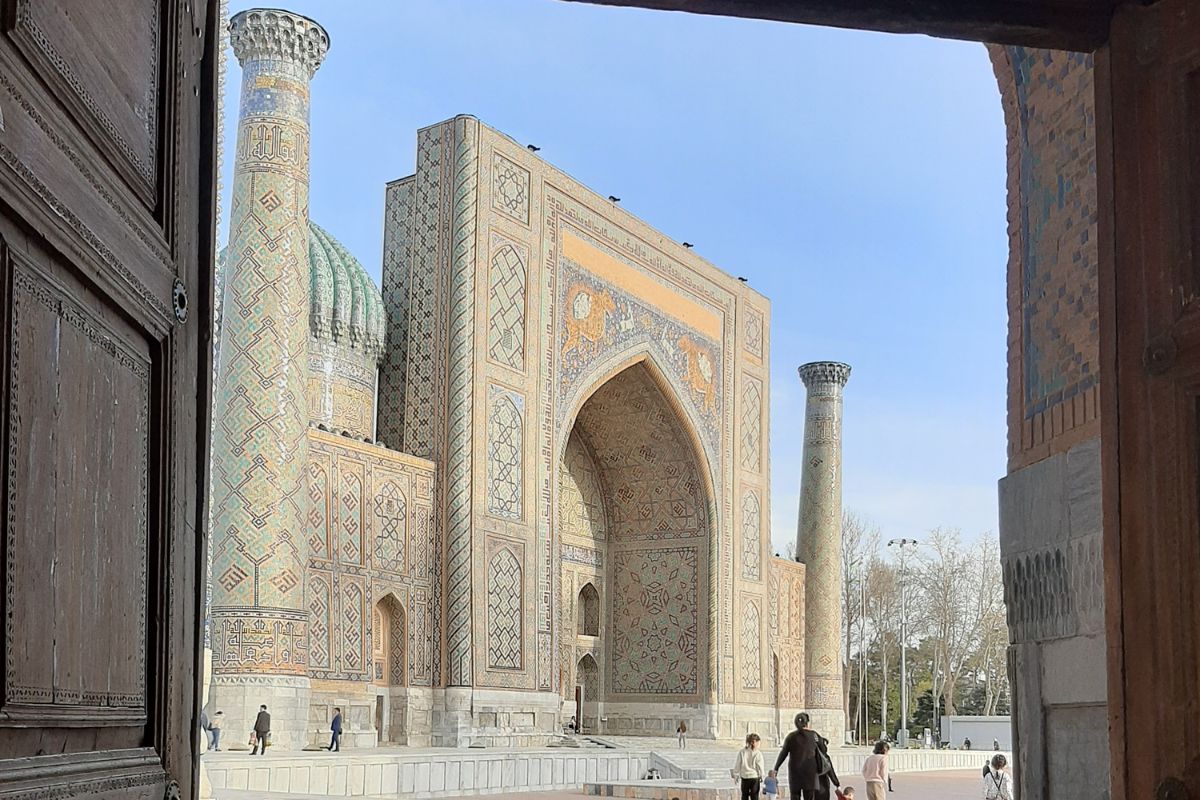 Registan means 'desert' in Persian, but this beguiling site is anything but sparse. Imposing mosaic arches flanked by towering minarets open into courtyards, tranquil but for enthralled chatter and occasional sales pitches.
At night, strategic illumination highlights stunning features best viewed from the raised visitor platform.
Samarkand, and Uzbekistan generally, is a nascent destination for GCC tourists, suggests Dmitry Karpov, General Manager of Hilton Garden Inn Samarkand.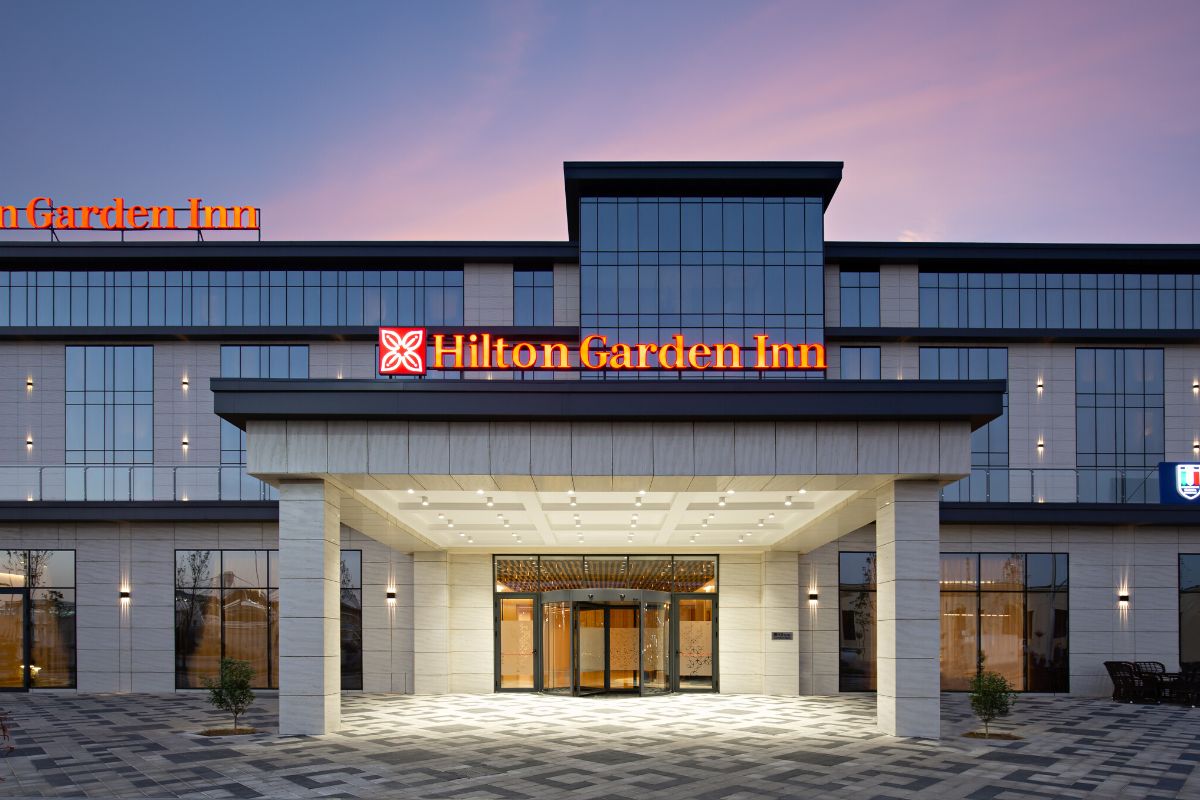 The city's first international brand hotel is well located for trains, major sites, including beautiful Shah-i-Zinda, and a new airport.
"We have seen increased enquiries from UAE-based travel agencies and tour operators," says the boss of this bright, alcohol-free hotel, a sign of Samarkand's tourist destination growth.
Not only does a majority Muslim populous make Uzbekistan compatible for UAE travellers, at around three hours flight it befits shorter breaks, or longer stays.
Be sure to book onward trains in advance as services between Samarkand, Bukhara and Tashkent sell out. In hotter weather, the latter adds family appeal with water parks and much greenery balancing a diverse portfolio of museums and cultural sites.
This includes newer but traditionally inspired Minor Mosque, accessible via an art-adorned metro network busy with locals, especially towards sprawling Chorsu Bazaar.
While it hosts some tourist stalls, the market's visitor appeal lies largely in the eclectic trading bustle, including the bakery hall's relentless action.
From here a decent walk or brief taxi ride reaches Hazrati Imam, an historic religious centre popular with kite-flyers and soon to be dwarfed by the Centre of Islamic Civilisation.
All are on a city tour itinerary starting outside imposing Hotel Uzbekistan, also host to a competitive foreign exchange.
Both are close to the fresh and stylish Hampton by Hilton Tashkent, well-placed for art and history museums, and Amir Temur Square – featuring one of many impressive park-based statues.
If wet weather strikes there are more museums covering railways, geology, telecommunication, Olympic glory…even decorative pumpkins.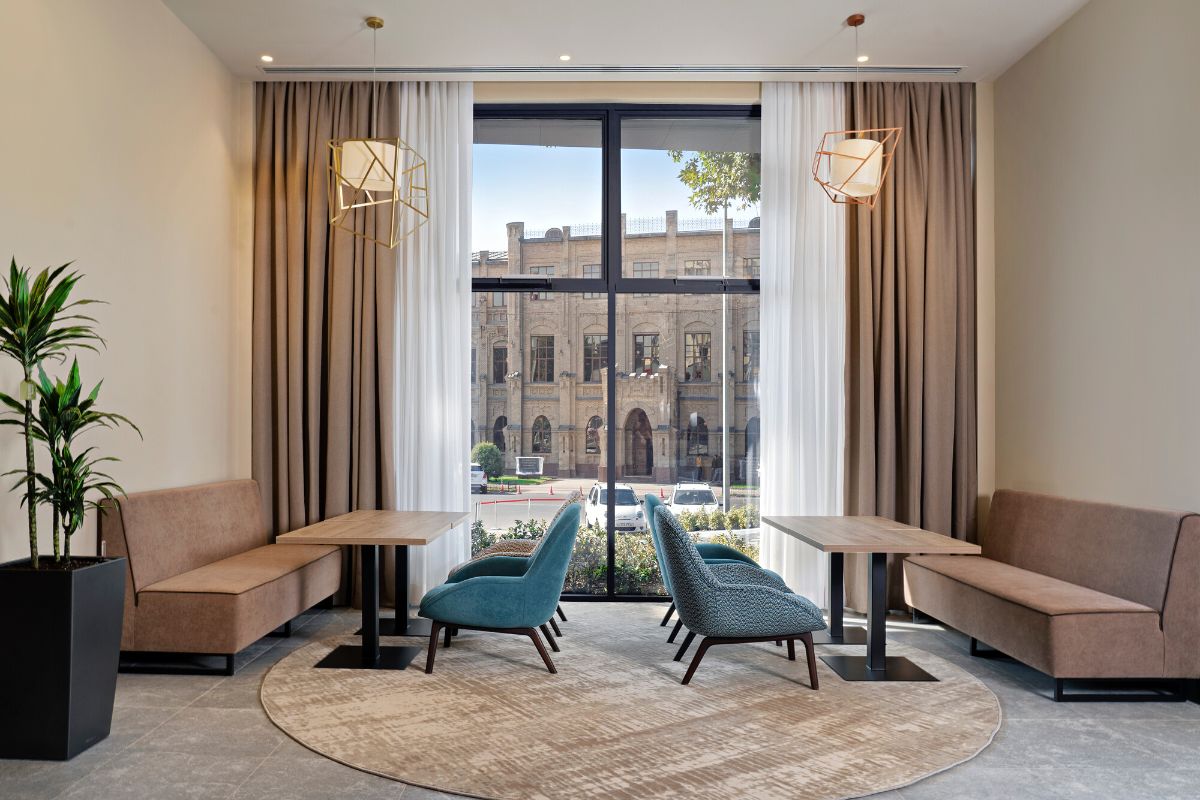 The ubiquitous squash also features in Uzbekistan cuisine, which shares much tradition with Turkey – such as shashlik skewers – beside noodle and dumpling dishes influenced by China and Nepal.
Popular Tashkent contemporary restaurant Afsona describes the diet as among the "most colourful and richest in Central Asia".
While rice dish plov suggests otherwise, manti meat dumplings, pumpkin samsa, and laghman and shurpa soups enhance the claim…alongside pressure to visit Hampton's gym next morning.
For more vacay ideas, head to Yalla Dubai 
Image source David Dunn; Hilton Garden Inn Samarkand