We know the real Abu Dhabi better…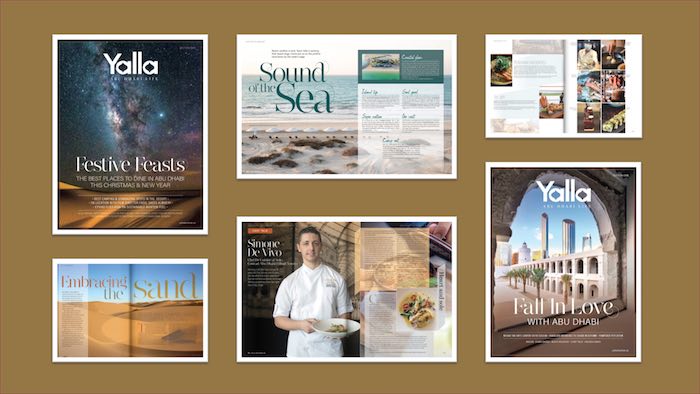 There is no better place than Yalla – Abu Dhabi Life to advertise your products, services and brands so they get noticed by the right audience.
Here's why
Yalla – Abu Dhabi Life is in all the right places and is more accessible than ever before.
The magazine is now on Etihad Airways and across a wide-spread e-distribution channel too, as well as an extensive in-house distribution list, both in Abu Dhabi and Dubai.
Apart from that, one of the biggest benefits that advertising in Yalla – Abu Dhabi can offer you is this:
We don't know of any other publication offering such a guarantee and we are perfectly happy to provide this support for you and your business.
Work commercially with Yalla – Abu Dhabi Life and you can expect the following:
Access to a ready-made audience here in Abu Dhabi and Dubai
Detailed readymade reports on your campaign, which will save you lots of time creating your own
Authentic and organic traffic – 40,000 followers and growing rapidly, with the aim to reach 50,000 in The UAE's fiftieth year (2021)
Content creation by an English native speaker, trained copywriter, journalist with more than 15 years' experience. Therefore your brand is in safe hands
A team that has between them more than 50 years' experience in the field
Both national, regional and international distribution of the magazine
Value for money – see our Promise Guarantee above.
If you want to get noticed, Yalla – Abu Dhabi Life has the audience perfect for your company.
To find out more or to discuss our tailored digital and in-print advertising packages, please send an email to [email protected]
For editorial enquiries contact [email protected]