Avail both traditional dishes and some modern taste sensations.
Who doesn't love Turkish cuisine?  And now you can avail of such delights right here in Dubai and this particular restaurant is serving them up with a rather modern take, not to mention dishing up some of the best glittering views of Downtown Dubai, including the record breaking Burj Khalifa.
Step into Lalezar and you'll be stepping into fine dining haven, decked out in impeccable style.
Meaning tulip garden in Turkish, Lalezar takes diners on a rather majestic  excursion into the realms of Turkish cuisine, after all such gardens only ever appeared in the most elegant of palaces and mansions gardens in 16th century Turkey.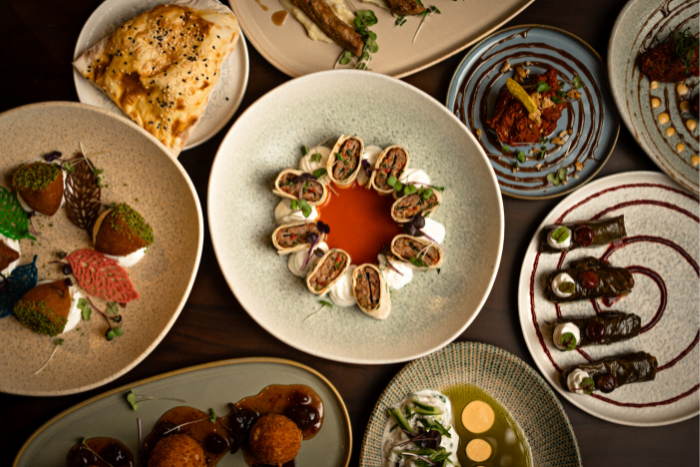 The menu boasts an array of both traditional dishes and a touch of international fusion that promise to make your mouth water. Indulge in sensations such as a succulent Beef Wellington, handmade pasta that is created from scratch in Lalezar's kitchen, a classic Turkish Pistachio Kebab comprising Turkish pistachio and lamb, Kusleme made with only the finest tenderloin marinated with onion and milk, and a slow-cooked Lamb Shank served with original Italian risotto, among others.
Lalezar Turkish restaurant. Daily 10am to 1am. To book your table, call  04 576 1466
For more places to dine in Dubai, visit Yalla Dubai
Image source Lalezar Dubai