Anantara has created a paradise that is beautiful, engaging, sustainable
With our luggage in tow, Team Yalla was all set for a weekend of bliss.
Our destination – Anantara World Islands Dubai Resort, the first and only hotel on The World Islands.
The archipelago of 300 man-made islands is situated four kilometres off the coast of Dubai and is incredible, to say the least.
Our experience kicked off at the Anantara Resort on The Palm Dubai where ten minutes after a quick and easy check-in, we were aboard one of the resort's speedboats whizzing across the turquoise waters of the Arabian Gulf, island bound.
And what an island!
On arrival, we were greeted by Dilan, a charming and attentive host, who provides a personal touch ensuring all your requests are catered to without having to go through any switchboard. He also took us for a short buggy tour of the resort, which we discovered comprises seventy guest rooms, suites and private beach villas (40 with pools).
Our villa was beautiful, with high ceilings, a plunge pool and views of the sun setting against the sea. The design elements were true to the brand's ethos, rich with subtle south-east Asian influences.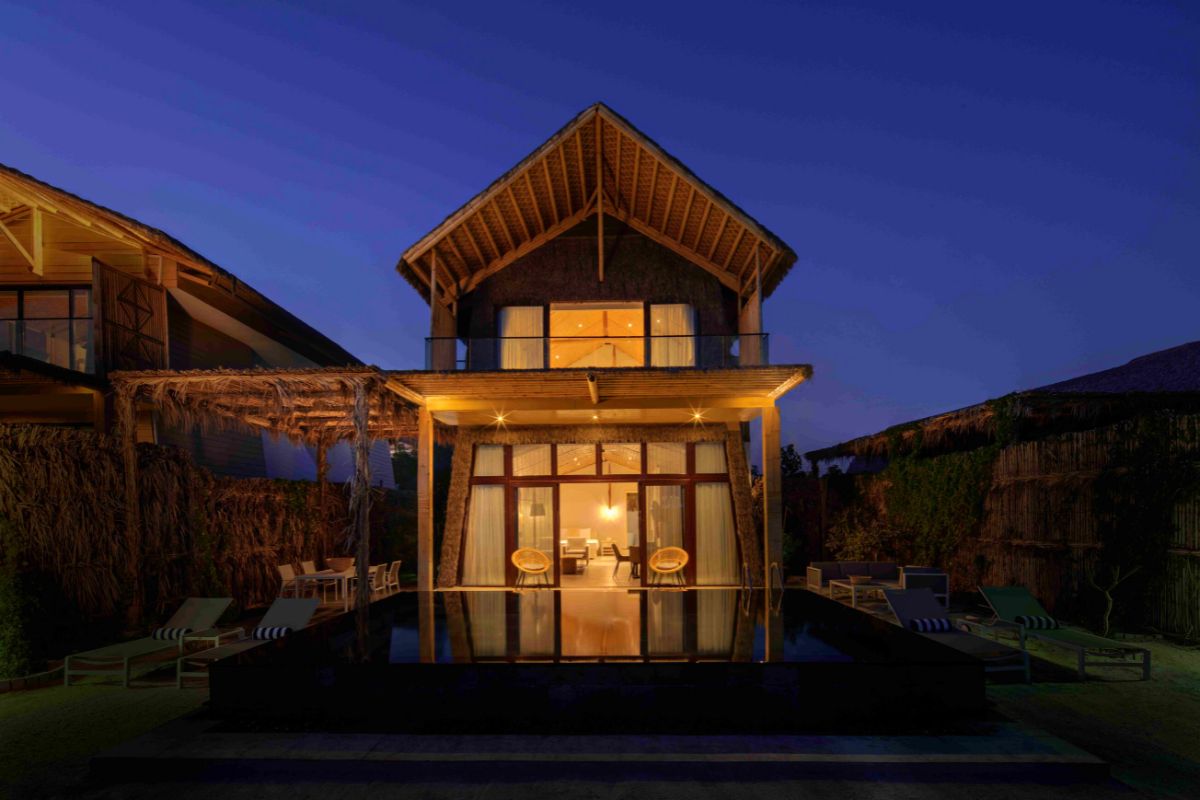 The villas offer the utmost privacy, perfect for those looking to have a secluded stay. While the island boasts a two-kilometre stretch of beaches, it still felt intimate and true to island life.
But it's the escapism that the resort offers that is so wonderful as you really do feel transported to the tropics; a laid-back sand-between-the-toes Thai, Sri Lankan, or Maldivian vibe.
A walk to the resort's southern shores may bring you back a little, revealing the majestic Dubai skyline shimmering in the distance. The night view of the glittering Burj Khalifa and Burj Al Arab is just sensational.
Further enhancing the resort's tropical mood is the wonderful addition of various birds and fowl. Don't be surprised if you find yourself heading to the beach alongside a family of ducks, waddling purposefully towards the sea to join you for a late afternoon paddle.
Or even more exotic, a white peacock on your villa wall, a majestic site we were lucky enough to experience. Peahens, guinea fowl and various other exotic birds live cheek-by-jowl with guests, happily sharing this little island paradise.
Time to eat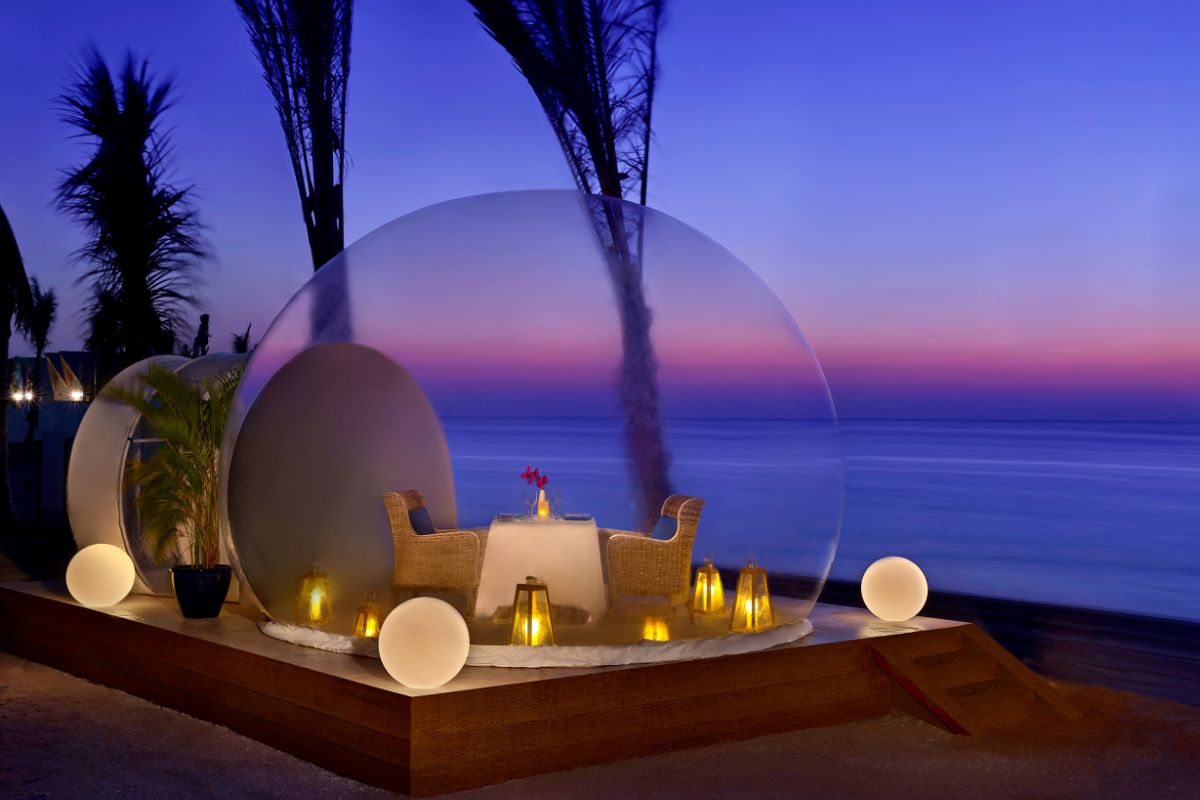 For foodies, the resort offers three great restaurants and bars, and we had the pleasure of experiencing them all. Qamar, an opulent restaurant with a beautiful terrace offering views of Dubai, serves Indo-Arabic cuisine.
For a Mediterranean-inspired eatery, head to Helios, which offers informal beachside dining where you could either kick back and enjoy happy hour or indulge in a sophisticated evening of fresh seafood.
Right above is Luna, a bar that serves South American specialities, a nod to the fact that the island forms the 'South America' of The World Islands.
In terms of activities, the property has much to offer. For water babies, you can spend your day floating on the lilos in the sunken tropical pool. Or you could head to the beach water sports centre and book jet skis, paddleboards, kayaks, banana/sofa boat rides, pedalos and foil boards.
There is also a padel tennis court, fully equipped gym and running track where you can burn some calories whilst taking in the tropical sights and avoiding the odd guinea fowl or two.
If some relaxation is on your agenda, there is a yoga studio and spa offering an array of massages, body scrubs, facials, and detox treatments. And don't worry if the kids come too, the kids' club has a range of activities to keep your little ones amused.
What was most impressive to see was the commitment that Anantara is making towards sustainability – a hotel actually walking the walk. These initiatives include house-bottled drinking water from the hotel's own desalination plant served in glass bottles, organic fruit and vegetables grown hydroponically in their own greenhouses and even a food waste-to-kitchen gas converter.
On top of this, the property boasts over 4,000 plants and more than 1,000 coconut palms.
After two great days and nights, we packed our bags, said our goodbyes to the staff and our feathered friends to speedboat back to The Palm, leaving the little island paradise in the distance. This was a memorable staycation, and to be able to carve a niche in Dubai's hugely competitive hospitality sector is perhaps Anantara's biggest win.
For more information and bookings, visit anantara.com/en/world-islands-dubai/
For more brilliant Dubai staycays, head to Yalla Dubai hotels
Image source Anantara World Islands Dubai Resort