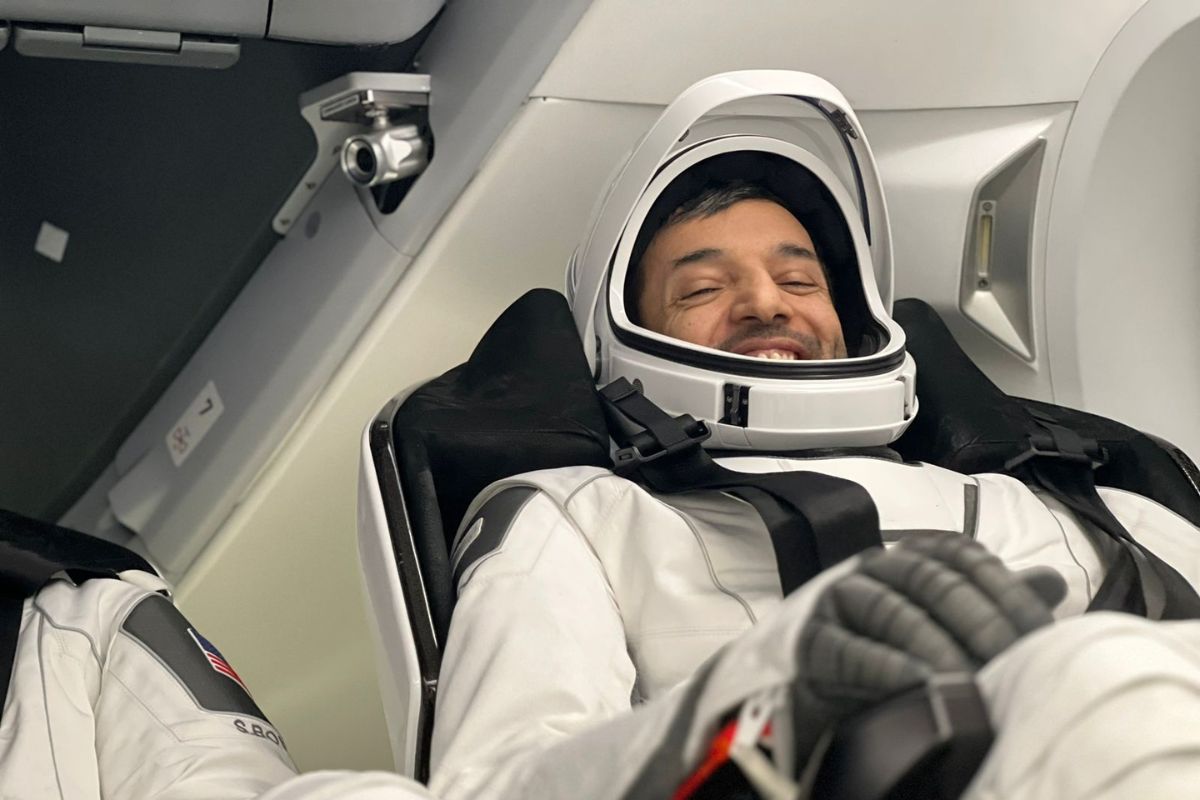 Here's all you need to know
It's time for the UAE to welcome home its hero!
That's right, after returning to Earth last week, Emirati astronaut Sultan Al Neyadi is now set to return to the UAE very soon.
The Mohammed Bin Rashid Space Centre (MBRSC) has announced Al Neyadi will be back home on Monday, 18 September.
Following six months of scientific research aboard the International Space Station (ISS), Al Neyadi and his Crew-6 colleagues returned to Earth on 4 September. The splashdown was made off the coast of Jacksonville, Florida, followed by a stay in Houston for recovery.
While details on his reception in the UAE are still pending, the leaders are expected to be in attendance for the astronaut having completed the longest-ever Arab space mission.
In space, Al Neyadi made more than one historic break for the country, including being the first to practice Jiu-Jitsu, the first Arab to spacewalk, and organising several calls from Space to interact with students, residents and leaders to share his knowledge.
We can't wait for him to return!
Follow Yalla Dubai for all the latest news 
Image source Sultan Al Neyadi